Phytest Hispania strives to offer maximum versatility and flexibility in the offering of its services. To this end, since 2007 it has been establishing several secundary offices spread around the areas of special agronomic interest with the aim of covering a higher amount of crops and study agents.
Phytest Hispania has currently working teams in: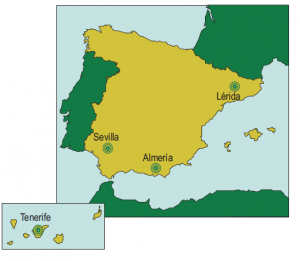 Andalusia:

Seville (Headquarters).
Almería.

Canary Islands:
Catalonia:
Phytest Hispania S.L.
Aljarafe street, 19
Industrial Park Coria
E-41100 – Coria del Río
Seville (SPAIN)
Phone: (+34) 954 77 66 34
Fax: (+34) 954 77 66 94
Email: phytest@phytest.es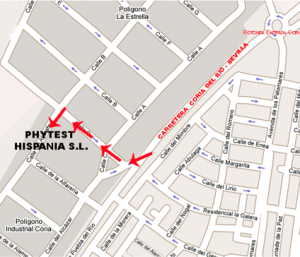 Contact Person:
Pedro Pablo Japón Fuentes
(Technical Manager)
Mobile: (+34) 610 77 12 50
Email: pedro.japon@phytest.es