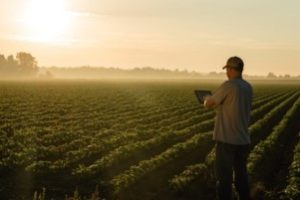 Phytest Hispania, S.L. was established in 2006 with the aim of providing our business into the agricultural sector, specially with those linked to Research and Development (R&D) services for plant protection products.
Phytest Hispania, S.L. is officially recognised by the Spanish Ministry of Agriculture, Food and Environment, with the certification E.O.R. Nº. 59/07, to conduct studies for product registration purposes.
Phytest Hispania offers integral consulting services in the implementation of work plannings aimed at the development and positioning of agronomic practices and plant protection products, for which has the necessary resources to carry out the studies with the HIGHEST QUALITY and GUARANTEE.
The company is formed by a group of young professionals highly trained, offering a strong experience in the field of plant health and agricultural production.
Our practice is not limited to the mere systematic execution of the projects that we are committed to, since we think that the best way to optimize the resources invested by our clients is adapting our work and experience to their interests, so that it has a positive impact on the intended purposes.
Our commitments are currently being recognized by several leading agricultural companies that, year by year, have relied on Phytest Hispania and increased our participation in service of their interests.
We at Phytest Hispania work with an entrepreneurial and dynamic spirit, whose main objective is to meet the highest expectations of our clients:
Rigor and effectiveness.
Timely execution of work.
Confidentiality and Information Security.
Regular communication with our clients.
Highly competitive prices policy.
Drafting of documents in Spanish or English.